Museums of the 21st Century
Year: 2019
Project Type: Brand Identity Development
Client: Philadelphia Contemporary

Museums of the 21st Century is a series of public conversations with cultural practitioners altering our conception of what a museum can offer its public. Since Fall 2018, Philadelphia Contemporary has invited visionaries ranging from artists to architects, curators to historians, poets to public officials to consider the possibilities of the museums to come. Each talk hosts local perspectives alongside national or international visitors, offering Philadelphia audiences the opportunity to both hear more about their community and to learn from those outside the region.



Museums of the 21st Century
Web Banner
Various
Museums of the 21st Century
Social Media Assets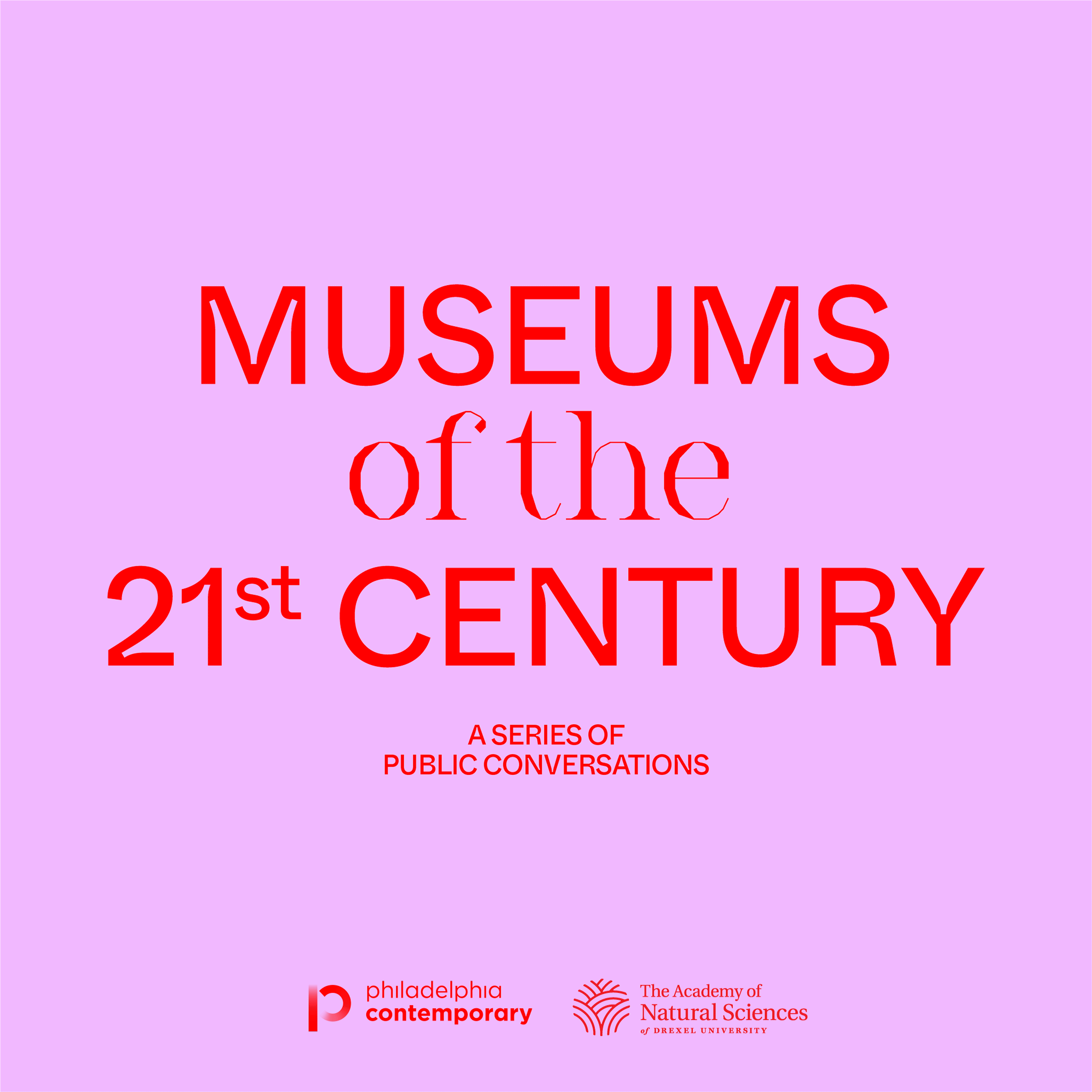 Museums of the 21st Century Rotating/Alternate Color Palettes